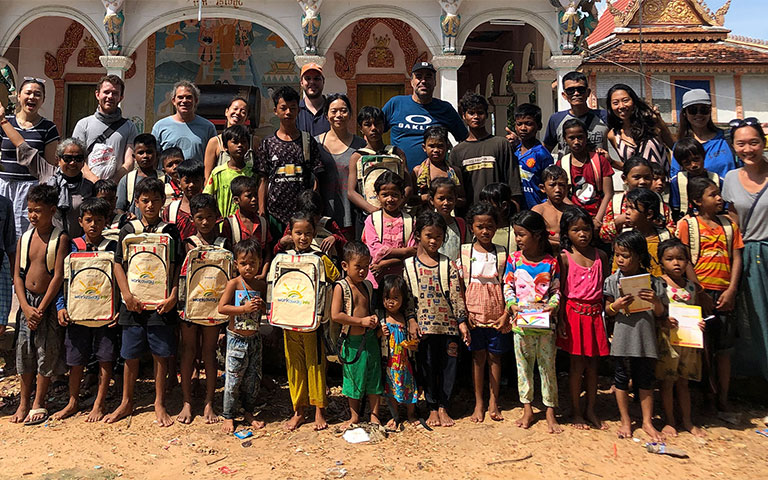 Workaway Donations.
Workaway has always been a win win situation where both Workawayers and hosts are able to benefit from a mutual agreement.

Now we want to make Workaway win win win... Yes that's three wins!!!
Win 1:
Workawayers have thousands of possibilites to go help anywhere in the world and are able to travel in a much more cost effective way and extend their trips.

Win 2:
Hosts receive much needed help, make great contacts and benefit from being in an constantly changing, multi-cultural environment.

Win 3:
Worthwhile local charities (often Workaway hosts in different parts of the world) receive direct help from the Workaway community, helping and providing support where there is a serious lack of finance.

Helping at a local level.
Workaway also donates via Kiva a micro finance website that has a great network to support small businesses families and individuals without access to local finance.

We believe that supporting at a local level to those that show they are wanting to create a sustainable way support themselves is one of the most positive ways of giving back.
These projects are educational or environmental projects that have been visited and verified by a member of the Workaway team based in developing countries.

We help directly, bypassing agencies and administration costs making sure that 100% of money we give goes directly to the projects nominated. We ask all the projects we help provide on going photographs of their progress and equipment & materials bought using funds from the foundation.
So far we have been able to help:
Our aim is to encourage hosts and Workawayers to offer something back . We aim to be able to expand the range and location of projects we help as well enabling the community to become directly involved with the projects by visiting or connecting personally via the site.